Joan Grabowski has lived a rich and rewarding life in her 61 years. The former corporate trainer has traveled the world, experienced numerous cultures and enjoyed many great adventures. While she seemed to have it together outwardly, on the inside something was always holding Joan back: her weight.
The weight battle is something she had struggled with since she was a child. Over the years, she tried weight-loss programs and diets, met with nutritionists and even underwent counseling to get her binge-eating behaviors under control. The effort was certainly there, just not the results.
"I couldn't keep the weight off," Joan admits. "I would gain it back, and then some. I'm a very positive person ― a very hopeful person, but I was losing hope that I would ever be able to kick this."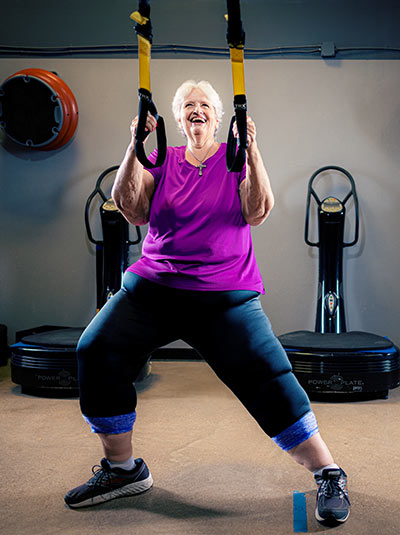 Joan ultimately sought the help of the nationally accredited bariatric program at Texas Health Presbyterian Hospital Dallas and bariatric surgeon Benjamin Schneider, M.D., on the medical staff at the hospital. The Texas Health Dallas program is a unique collaboration between Texas Health and UT Southwestern Medical Center that combines the expertise of the two resources for a holistic approach to care and treatment.
"What we provide that is different is that we give the person the support and the knowledge base, and then the operation gives them the tool to maintain their weight loss and discipline," explains Dr. Schneider.
In preparation for her minimally invasive gastric sleeve surgery, Joan underwent physical, dietary and psychological evaluations to ensure her readiness. A bariatric coordinator was on hand to help guide her along her weight-loss journey, as was a local support group. The goal with support group participation pre- and post-surgery is to address topics a patient might have that will help in their long-term weight loss success.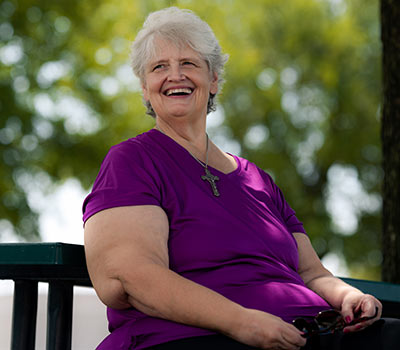 "You have to do the work, but the help is there from the program," Joan says.
"Bariatric surgery isn't a magic wand; it's an important tool," Dr. Schneider adds. "It helps people get to their goal, but they still have to exercise, eat right, and have the right knowledge to understand what they're going through and how to be successful."
During Joan's sleeve gastrectomy, a large part of her stomach was removed to create a sleeve or tube-like structure. As a result, she is now restricted in the amount of food she can eat.
Joan has lost more than 100 pounds since surgery and has found her energy. She walks six times a week and works out at the gym three times a week. "I feel so much more hopeful. I'm ready to have some adventures and live my life to the fullest," she says.