Arlington resident Darlene Jackson was pulling weeds in her garden last April when she suddenly felt like a tree limb had hit her head.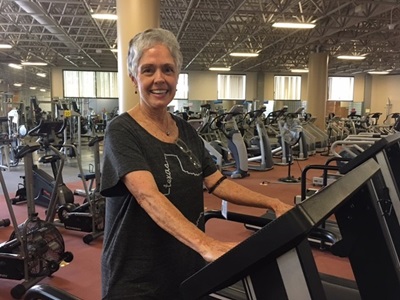 She felt disoriented but was not in pain. She soon learned that what she thought was a strange experience was actually a lifesaving event. A 73-year-old heart failure patient, Jackson had had an implantable cardioverter defibrillator (ICD) implanted below her collarbone only two months earlier at Texas Health Arlington Memorial Hospital. That afternoon in the garden, Jackson's ICD had released a shock, returning her heart to its normal rhythm. Without the shock, her heart could have stopped.
"I couldn't believe that I had survived a serious cardiac event," Jackson said.
Patients like Jackson benefit from the award-winning cardiac care provided at Texas Health Arlington Memorial. The hospital was recently recognized with the Get With The Guidelines®-Heart Failure GOLD PLUS Achievement Award by the American Heart Association. The award recognizes hospitals for applying up-to-date evidence-based treatment guidelines to improve patient care and outcomes.
Jackson's cardiac journey began in 2010 when a doctor realized that she had heart flutters. Fast forward to 2015, and she ended up in the Emergency Room at Texas Health Arlington Memorial with a very fast heartbeat. She was diagnosed with atrial fibrillation, an irregular heartbeat in the upper chambers of the heart that can lead to blood clots, stroke, heart failure and other heart-related complications. She also had ventricular tachycardia, a fast heart rate in the lower chambers of the heart. Both can be life-threatening.
Jackson received a pacemaker, and two years later in February 2017 she had an alarming stress test with Juzar Lokhandwala, M.D., interventional cardiologist on the medical staff at Texas Health Arlington Memorial.
"I failed the test drastically, and he sent me straight to the hospital so they could prep me for surgery the following morning," Jackson said.
William Nesbitt, M.D., cardiologist, clinical cardiac electrophysiology, also on the medical staff at Texas Health Arlington Memorial, implanted an ICD the next day to regulate her heart rhythm. On the last day of her hospital stay, Jackson learned about the hospital's cardiac rehabilitation program.
"I thought to myself, 'do I have time for rehab?' My answer was, 'of course I do. It's my life,'" she said.
Beginning in April, you could find Jackson leading the pack of cardiac rehab patients on their warm up walk three days a week.
"I loved cardiac rehab," she said. "You meet a lot of people and build strong, lasting relationships. Our group was a bit competitive, and they loved to tease me as I was one of the fastest walkers in the group."
Cardiac rehab at Texas Health Arlington Memorial is designed to help patients restore and maintain optimal health while helping to reduce the risk of future heart problems. Rehabilitation sessions offer personalized workouts, education and lifestyle-modification programs. Exercise includes stretching, walking and weightlifting. Participants wear a heart monitor when exercising, and vital signs are displayed on a digital monitor.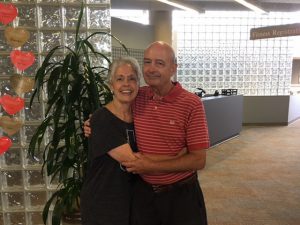 "My husband went with me to every class, and he constantly watched my heart monitor," she said with a laugh. "I called him my personal secretary."
Jackson completed cardiac rehab, which she describes as "educational, challenging, promising and lifesaving," after three months.
"When you complete rehab, you feel like you've really accomplished something," she said. "You feel special, like a little kid graduating from kindergarten."
Jackson and her husband joined the McRae Fitness Center at Texas Health Arlington Memorial and now exercise three days a week. The work is paying off. Jackson's heart is pumping blood more effectively; her diet has improved; her triglycerides have dropped; and she has lost 35 pounds and counting.
She appreciates the impact on both her health and outlook.
"Ever since I've been a part of cardiac rehab, I've learned to look forward to a better day," she said.
How Old is Your Heart?™ Take our assessment here to gauge your risk, or find out more about Texas Health heart and vascular services near you.