Know Your Options
Rehabilitation after an injury or surgery plays a vital role in the healing process, and your commitment to physical or occupational therapy is an important factor in returning to your pre-injury or pre-surgery level of activity. Which type of rehabilitation services you might need will be determined by your care team and are described below.
Inpatient rehabilitation is therapy provided during your hospital stay. Physical and occupational therapists work with you in your room and other areas of the hospital to address your rehabilitation needs.

In-home rehabilitation is skilled therapy services provided in the comfort of your home. Physical and occupational therapists work under the direct supervision of a physician to provide therapy aimed toward you recovering safely and regaining your mobility and independence at home.

Outpatient Rehabilitation

Outpatient rehabilitation involves visiting an office or clinic to receive physical or occupational therapy services. Sometimes your physician may prescribe these outpatient therapy services to address your orthopedic issue prior to considering surgery. Or sometimes outpatient therapy is prescribed after surgery to help in your recovery.

Aquatic therapy services are available at Texas Health Burleson, Texas Health Fort Worth and Texas Health Plano. Buoyancy, decreased gravity, low-impact exercise and variable resistance are all benefits of therapy done in one of our indoor pools.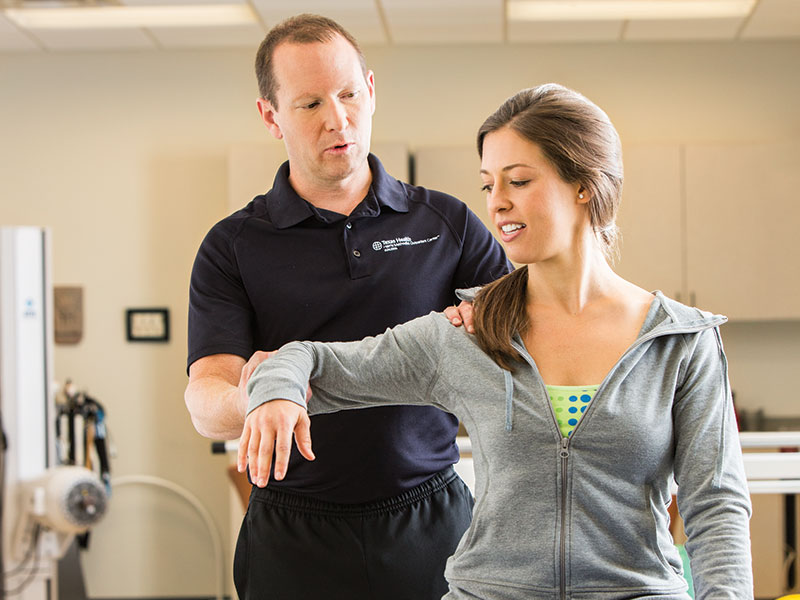 Find Orthopedic Rehabilitation Services Near You
Orthopedic rehabilitation can help in your recovery from an injury, an illness or a surgery or when coping with a lifelong condition.