Long-time teacher Leilani Bonds moves at a fast pace. She has to keep up with more than 100 middle schoolers in any given semester and currently leads broadcast and video production classes. It's a way of life that the 49-year-old mother of two cherishes, but her high-speed routine changed in an instant in September of 2020.
It was a typical school day until Leilani got a call from her doctor's office. She had cancer.
A week before during her annual breast exam, scans detected a mass. A biopsy performed at the imaging center confirmed the diagnosis of invasive ductal carcinoma (IDC). About 75 percent of all breast cancers are invasive ductal carcinoma, according to the American Cancer Society. In many cases, this type of breast cancer causes no symptoms and is only found after a doctor sees a suspicious area on a screening mammogram.
"I was so overwhelmed with the initial thought of Oh my goodness, my family, and Oh my goodness, my children! What are my next steps? It was terrifying," she admits.
Leilani sought the help of Breast Surgical Oncologist Radha Iyengar, M.D., of Texas Health Breast Specialists, a Texas Health Physicians Group practice in Allen. Additional testing identified that Leilani had a rare and aggressive form of IDC known as triple negative cancer. In Leilani's case, the cancer was caught early, in stage 1.
"Typically, with an early stage, small breast cancer, surgery is the first step," Iyengar explains.
Leilani chose to have a lumpectomy because it wasn't as invasive of a surgery as a mastectomy. Lumpectomy is considered a breast-conserving surgery because it allows for the removal of the cancer while leaving as much normal breast as possible and minimal scarring.
An ultrasound-guided lumpectomy was performed to gain direct access to the tumor in Leilani's breast. Following the procedure, her lymph nodes showed no signs of the cancer. After several weeks of recovery, Leilani began the next stage of her treatment, which included localized radiation therapy and chemotherapy to reduce the chances of the cancer coming back.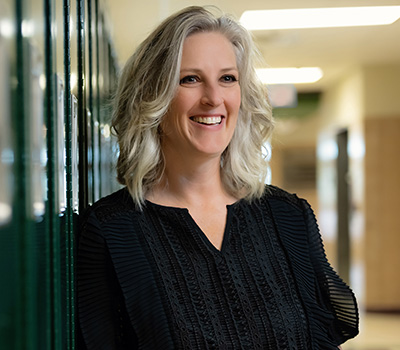 "Dr. Iyengar was instrumental in getting all of my appointments set up," Leilani says. "She was extremely informative, which kept me at peace knowing things were going the way they should."
"I always try to instill hope in my patients no matter what type of treatment they're going to have to go through — that hope that they can go through it and survive," Iyengar adds.
Leilani is now living cancer free and has a new perspective on life. She has gone on with her daily activities and is looking forward to grandchildren, traveling with her husband and more years in the classroom with her students.
"Dr. Iyengar, 100 percent, was the reason why I got through that time in my life the way I did because she is so positive. I'm taking the sunshine days and enjoying the rainy days. I'm thankful," Leilani happily says.
If you're a woman 40 or older, your annual screening mammogram is your best defense against breast cancer. To schedule a mammogram at a location near you, visit TexasHealth.org/BreastCare.