Like many moms, Liz Pettis was always on the go and focused on her family of four. She had a busy life taking care of an autistic son and a daughter in her senior year of high school. So, when Liz detected a small mass on her right breast early in 2021, she initially dismissed it. When the lump increased in size over the summer, she could no longer put off addressing it.
Liz had a mammogram done at nearby Texas Health Harris Methodist Hospital Alliance. On Oct. 22, which happened to be Liz's daughter's birthday, the 44-year-old wife and mom got the call that changed her world. She was diagnosed with an aggressive form of breast cancer. "My life is my family and my priority… We didn't know what to expect at the moment when I found out. I had to be strong for the family," she says.
Liz was looking for options when she met with breast surgical oncologist Amelia Tower, D.O., FACOS, of Texas Health Breast Specialists, a Texas Health Physicians Group practice in Fort Worth. Due to the aggressive nature of Liz's cancer, Dr. Tower did genetic testing and scans to identify the best treatment plan for her. It was determined that Liz's first step should be chemotherapy.
"Chemotherapy can reduce the size of a tumor and offers patient different surgical options," Tower explains. "With Liz, it was very exciting because there was no evidence that cancer existed after she completed her chemotherapy."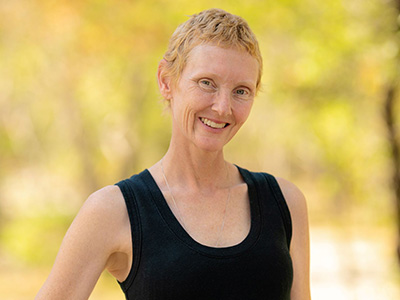 Although Liz was a candidate for various surgical options due to her positive response to the chemotherapy, she chose to have a bilateral, or double, mastectomy and reconstruction rather than a less invasive lumpectomy. With the double mastectomy came greater peace of mind and reduced risk of the cancer spreading into the surrounding lymph nodes. More women in the United States who are diagnosed with breast cancer are choosing to get a bilateral mastectomy to also remove the other breast that doesn't have cancer, according to Breastcancer.org.
Liz also elected to have a special skin-sparing mastectomy which allowed Dr. Tower to preserve the skin of the breast and immediately perform reconstructive surgery. In a skin-sparing mastectomy, the affected breast tissue is removed while most of the healthy breast skin is left intact.
Once the surgery was completed and Liz was on the mend, additional imaging was done to rule out the spread of the cancer to other parts of her body. The results came back clean and clear.
"They get things done," Liz says about Tower and the staff at Texas Health Breast Specialists. "They are always positive, and they have a great team behind them."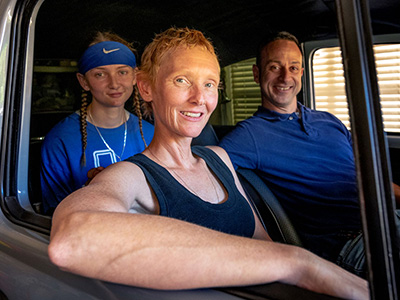 "We instantly knew that we went to the right place" adds Liz's husband, Tim. "The amount of knowledge that Dr. Tower had on my wife's cancer and the assurance and confidence that she had was nothing like I have ever seen."
"I think it's an amazing opportunity every day that I realize as a woman I can be inspired and I can help change a very difficult situation into a better situation and overall, not just affect the patient but their friends' and families' lives as well," Tower says.
Liz began targeted drug therapy in July 2022 to control any existing cancer cells and help boost her immune system. She is now in the final stages of immunotherapy and breast reconstruction.
Liz finds strength in reflecting on her cancer journey, saying: "It's a feeling that you beat something that's scary. But you conquer it. If I can conquer cancer, I can conquer anything. I appreciate this journey because it gives me a new opportunity and a new chance at life to make things in a positive direction. It's a new chapter, and I'm looking forward to a new chapter, because I beat this chapter and I'm going to do even better on my next chapter."
Learn more about comprehensive breast care services available at Texas Health by TexasHealth.org/BreastCare.