The Kidney Transplant Program at Texas Health Fort Worth cares for patients with end-stage renal disease by evaluating whether a kidney transplant is safe and beneficial, providing guidance on donor options and placing the patient on a waiting list if qualified. Once a donor kidney is available, the patient is quickly notified to prepare for surgery.
Parking
You may park in the Harris Center Visitor Parking Garage located off Pruitt Street and 6th Avenue.
Valet parking is available.
Please bring your parking ticket with you for validation.
Office Hours
Monday and Thursday: 7 a.m. – 4:30 p.m.
Tuesday and Wednesday: 7:30 a.m. – 4:30 p.m.
Friday: 8 a.m. – noon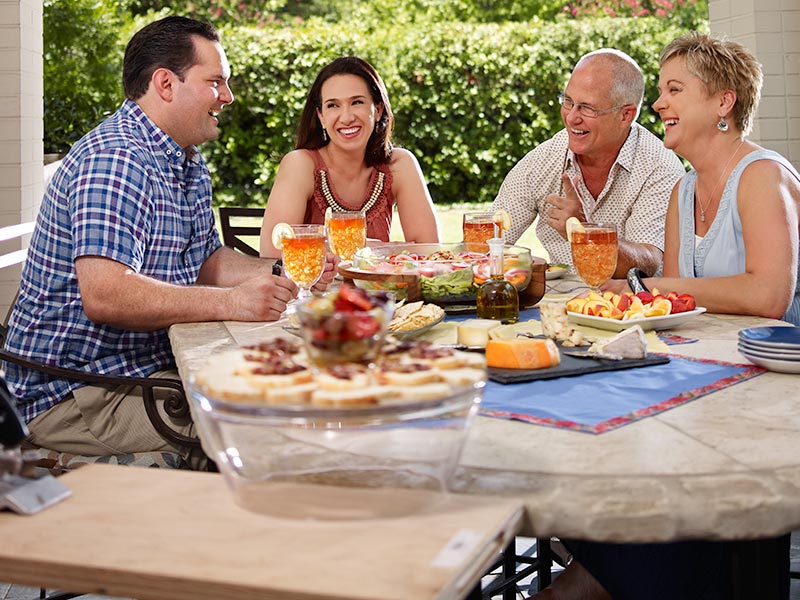 What Makes a Good Donor?
Are you interested in becoming a living donor? Take this quick survey to find out if you are a good living donor candidate.
Financial Questions
Dealing with insurance and costs is stressful and can be overwhelming. Our financial coordinators and social workers are always here to answer questions.
Is organ transplant covered by my insurance?

Most insurances, including Medicare and Medicaid, pay for organ transplants. Often, there are limits or exclusions for certain services. Your financial coordinator will verify coverage with your insurance company and will help you with a financial plan during your pre-evaluation. It is important to understand your coverage and your potential out-of-pocket expenses, so you can develop a long-term plan to cover your transplant costs.

What are the costs related to transplant?

Organ transplant is a very costly surgery. Most people cannot afford transplant surgery without some kind of health insurance. Costs can be divided into two categories.

Medical costs include, but are not limited to:

Pre-evaluation and testing — covered by the kidney transplant program
Transplant surgery — covered by your insurance
Donor organ fees — covered by the kidney transplant program
After surgery tests — covered by your insurance
After surgery problems — covered by your insurance
Doctor fees (transplant surgeon, anesthesiologist, pathologist, radiologist, etc.) — covered by your insurance

Deductible, co-pays, prescription and non-prescription drugs tend to account for most of your out-of-pocket costs. Other non-medical costs that are your responsibility include, but not are limited to:

Transportation to and from the transplant center
Food and lodging
Lost wages
Child care

What type of insurance do you accept?

The hospital accepts most private insurances, Medicare, and Medicaid. Your financial coordinator will verify your insurance before your pre-evaluation to make sure the hospital accepts your plan.

Who is responsible for the costs if I have a living donor?

All routine testing, hospitalization costs and doctor services required for the living donor evaluation are covered either by the recipient's (person receiving the kidney) insurance or the kidney transplant program. Transplant-related complications are covered by your insurance for at least 90 days or more depending on your insurance.

Travel expenses, child care and lost wages may be your donor's responsibility. These costs are not covered by Medicare or private insurance. However, donors may be eligible for sick leave, state disability and the Family and Medical Leave Act (FMLA) from their job. It is important for donors and their families to consider the financial impact of donating and other possible expenses. Donors may be eligible for assistance with travel, hotel, food, etc., through the Living Donor Assistance Fund. Your financial coordinator will review the resources available through the National Living Donor Assistance Center with your donor.

What things I should talk about with my insurance company before I decide to have a transplant?

Does my insurance provide coverage for the entire transplant process?
Do I need a second opinion? If so, who will pay for it?
Is there a waiting period for coverage? If so, how long is it? Am I currently in the waiting period?
Do I have to get approval or authorization before the transplant?
What pre and post-transplant tests do you cover? Do I need to go to a certain hospital or clinic for them?
Are there any deductibles or co-pays? What are my total out-of-pocket costs per year?
Does my insurance cover the costs of travel, lodging, and food while going through transplant and after transplant?
What is the coverage for post-transplant medicines? What is my co-pay?
Do I have a maximum amount or cap on my coverage?
Do I need to let you know when I am admitted to the hospital?

How can a transplant social worker help?

A social worker can connect you with community resources and make referrals based on your need and eligibility.
A social worker can provide emotional support, listen to your concerns and help you use or develop your problem-solving skills.
A social worker can help you understand the health care system during all phases of your transplant process.

Call your social worker when you have questions or concerns about an issue or before a crisis happens.
Our kidney transplant staff can answer your questions about the transplant process and post-transplant life.