Letter from the CEO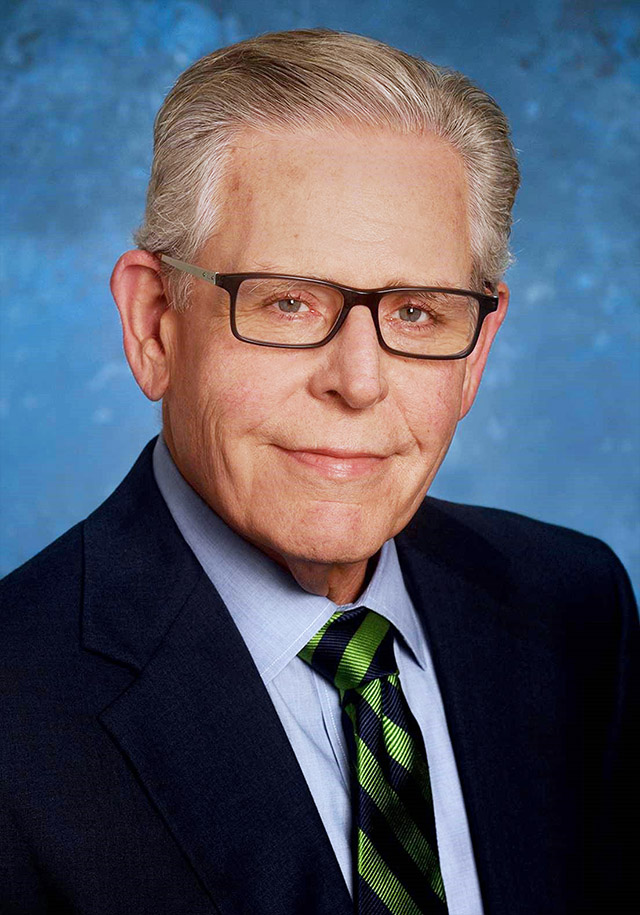 Dear Community Leader,
Once again, we are kicking off a new year with hope for a bright future. And once again, we are battling a growing COVID surge in North Texas.
COVID-19 cases are rising rapidly, attributed to the highly transmissible omicron variant.
I believe there's a misconception about omicron – that because the symptoms are milder, it's putting less of a strain on the healthcare system. That's simply not the case. The exponential growth in cases has resulted in the number of hospitalized patients already reaching our previous surge levels, and we haven't hit the peak yet.
For many, especially those vaccinated and boosted, the symptoms are milder, and for that we are grateful. But you must factor in the transmissibility, which is extremely high.
Recent studies indicate that omicron does not infect cells deep in the lung as readily as it does those in the upper airways. This theory could explain why, by some estimates, omicron is nearly as transmissible as measles, which is the benchmark for high transmissibility. And the viral load is also much higher in omicron, which means that someone infected with the omicron variant is more infectious than someone infected with the delta variant.
So, while the hospitalization rate is lower with omicron, the sheer volume of cases will continue to stress hospitals, clinics and healthcare practices and providers in our communities.
As of Friday, Jan. 7, COVID-19 patients accounted for more than 34% of adult ICU patients in North Texas, according to the DFW Hospital Council. Children's hospitals are already exceeding peaks from January 2021. At the same time, seasonal influenza activity is increasing across the country.
At Texas Health, our hospital Emergency Departments, Texas Health Physicians Group practices and Breeze Urgent Care locations are all seeing their highest volumes of patients during this pandemic and their highest testing positivity rates. Hospital inpatient counts are rising, but we have been able to balance volume across facilities and continue surgeries and procedures.
In the past seven days, 56.8% of patients tested were positive for COVID-19 in our Emergency Departments. Among those without symptoms, the positivity rate is 17.2% - double the highest rate we have seen in previous surges. But thankfully, many had lower acuity and were able to be discharged from the ER to home, versus being admitted. Even with these new trends, the number of hospitalized COVID-19 patients is close to our record high.
Our teams are part of the community at large and are also susceptible to COVID-19. We have more employees going out on leave and reporting new COVID-positive test results this week than ever before. We are seeing downstream impacts of broader community spread impacting testing centers, vendors and support staff, as well. Thankfully, we are able to offer our patients virtual visits, move System Services team members into our facilities, bring in contract labor and start welcoming additional staff resources from the state. And our supply chain team is adept at finding alternatives where supplies are tight and is working to address concerns in real time.
So where will things go from here?
We are one of several organizations that work with UT Southwestern on its weekly current state analysis and forecast for the region. Omicron is a fast mover. According to the latest report, "hospitalizations in Dallas and Tarrant Counties are projected to continue to increase rapidly in near term and could double by the end of January, far exceeding previous peaks."
Based on the duration of previous COVID surges, and the recent South Africa omicron surge, our Texas Health model projects that we will begin to peak around Jan. 15, 2022. My hope is we will be saying farewell to omicron by the end of February.
Until then, the best thing you can do is the things you've been doing for the last two years – wash your hands, wear a mask (preferably a N95 or KN95,) avoid crowds and stay home when you can. Vaccines are our most valuable protection, and boosters are especially important to combat omicron.
And Texas Health will be right there with you.
Please reach out to me at AskBarclay@TexasHealth.org if you have any questions or feedback.
Stay well,
Barclay Berdan
Need a COVID Test?
As we care for increasing numbers of COVID patients, we're also managing a huge influx of patients seeking COVID tests. Due to volumes, we are unable to accommodate COVID-19 testing for patients without symptoms in our Emergency Departments or in our Texas Health Breeze Urgent Care centers. Below is an outline of the best places to find a test. For more information, visit us here or check your county health department website.

Need a COVID-19 Test? Know Where to Go:
Asymptomatic/No Symptoms

Mild to Moderate Symptoms

Severe Symptoms
(Trouble breathing, pain or pressure in the chest, new confusion, trouble staying awake or bluish lips, face, or fingernails)

COVID-19 Therapies
In late December, the U.S. Food and Drug Administration (FDA) granted emergency use authorization (EUA) for two new oral COVID-19 treatments. Pfizer's paxlovid and Merck's molnupiravir are antiviral pills designed to reduce the risk of severe disease when taken in the early days following COVID-19 infection. Dr. Priya Subramanian, infectious disease medical director at Texas Health Harris Methodist Hospital Hurst-Euless-Bedford, recently explained to the Fort Worth Star-Telegram how these therapies work.
The challenge now is filling a prescription. These are not hospital drugs, per the EUAs, and can only be prescribed after a patient has a confirmed positive COVID test. Texas Health does not currently have any supply. The U.S. Department of Health & Human Services recently launched a web-based search tool that can help locate pharmacies near you that may have these medications in stock.
Unfortunately, new COVID pills aren't the only treatment in short supply.
Mutations in the omicron variant have rendered two FDA authorized monoclonal antibody therapies ineffective to that variant. There is a third approved monoclonal antibody therapy, sotrovimab, that combats omicron, but its supply has become extremely limited across the country. Simply put, there are substantially more patients qualifying for sotrovimab treatment than doses available. We recently received a small shipment, but those doses have been exhausted, and we do not know when we might receive more. If you are looking for the treatment, and have a referral from a physician, the state has opened infusion centers in Fort Worth and McKinney and created a Texas COVID-19 Therapeutics Availability website.
Importance of Vaccination, Boosters
Vaccination continues to provide the greatest defense against COVID-19. Although those fully vaccinated can catch and transmit the omicron variant, symptoms are typically milder and there is a far lower incidence of severe disease requiring hospitalization, particularly for individuals who have received a booster shot. The latest U.S. Centers for Disease Control and Prevention (CDC) guidance on COVID-19 vaccines and boosters is available here.
Texas Health continues to work intently and in partnership with community organizations to administer vaccines to the communities we serve. By teaming up with 135 organizations, businesses and churches trusted in the community, Texas Health has already administered more than 10,500 vaccine doses at more than 130 pop-up clinics. We've delivered more than 320,000 doses (and counting!) overall to employees, volunteers and community members.
Most retail pharmacies have vaccines and boosters available. To find one, check with your local pharmacy, visit Vaccines.gov or text your ZIP code to 438829.
Updates to Texas Health Visitation Guidelines
Because we continue to adjust our visitation guidelines based on the fluid situation, it's always wise to check our website before visiting a hospitalized patient. Here are the latest guidelines, as of Jan. 11:
Non-COVID inpatients may have one visitor per day, instead of one visitor at a time.
COVID-positive patients or persons under investigation (PUI) may have one visitor per day for up to two hours during posted visiting hours.
Exceptions include parents and guardians of infants in the NICU, as well as special situations, such as disabilities or impairment, or end of life.
All visitors must wear a hospital-issued mask.
More information is available here.
Texas Health is committed to keeping patients, visitors, and care team members safe. Our visitation guidelines aim to protect our patients and staff, while providing a safe environment for all.