A Texas Health Physicians Group oncologist is cautioning women against delaying mammograms and other diagnostic imaging options during the pandemic, warning that such delays could lead to advanced stages of cancer, limited treatment options and even death.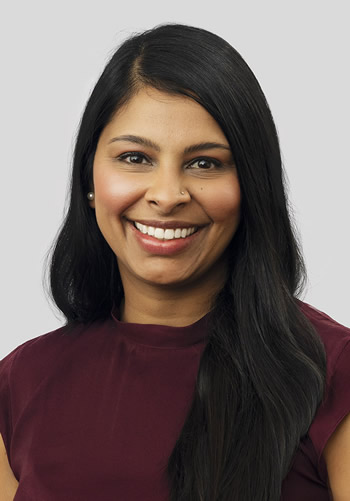 As October is Breast Cancer Awareness Month, it's a good time to remind women to schedule mammograms and diagnostic imaging if they've been putting it off, said Dr. Radha Iyengar, an oncologist with the Texas Health Physicians Group who is on the medical staff at Texas Health Presbyterian Hospital Allen.
"When you're dealing with something that could be medically serious or life-threatening, you should not delay getting evaluated or treated," Iyengar said. "The earlier we can find a cancer, the more options we have for treatment of that cancer."
Fear of catching COVID-19 and a lack of health insurance are among the most common reasons cited by women for delaying getting a mammogram or diagnostic imaging of a breast issue during the pandemic.
"Almost all breast cancers have some sort of initial treatment that we can provide to help delay the spread or even kill the cancer," Iyengar said. "Stages 0, 1, 2 and 3 – these are all curable stages of cancer. But, if a patient already has signs of a Stage 3 cancer – large mass, enlarged lymph nodes, nonpainful swelling and redness in the breast – and then they delayed diagnosis and treatment, there's more of a chance of that cancer spreading and potentially becoming Stage 4, which is still potentially treatable but no longer considered curable."
Catching breast cancer early, Iyengar said, also may provide women more treatment options.
"Most women don't want to have harsher therapies, like chemotherapy, if they can avoid it, so the earlier you get diagnosed with something, the less likely you are to potentially need to have those types of treatments," Iyengar said.
Resources are available for women who lack insurance or have financial concerns that may be preventing them from getting screened, tested or treated.
The Texas Department of State Health Services offers breast and cervical cancer screenings and diagnostic services to eligible low-income, uninsured and underserved women and can help eligible women apply for a Medicaid program that assists in getting treatment for breast and cervical cancer.
For more information about who should have a mammogram or to schedule a mammogram at a Texas Health facility, visit TexasHealth.org/When-Mammogram.