Because of the generous gift from the Perot children, the Center brings hope to women and their families during their most sensitive, life-altering moments. Over the years, the Margot Perot Center has become one of the country's most respected obstetrical centers, delivering more than 150,000 babies over a span of nearly 40 years.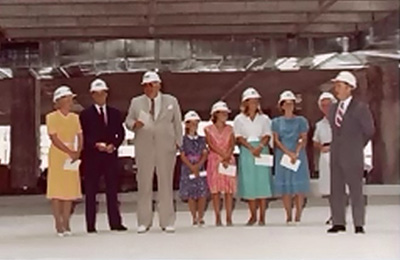 The Center also provides comprehensive breast care services, including imaging and breast surgery, a women's oncology program and a large array of gynecological services, from minimally invasive procedures to complex surgeries for advanced diseases and conditions of aging.
Texas Health Resources Foundation is asking the North Texas community to help continue the giving legacy of the Perot family by contributing to the $56 million Perot Renovation project. Your gift will allow the Center to continue to provide advanced care for women and infants in North Texas. Gifts of all sizes are needed to make critical upgrades to the facility to expand its capacity to serve the rapidly growing greater Dallas community.