Want to Make a Difference?
Caring for Our Tiniest Patients
Texas Health Plano has the only Level IV Neonatal Intensive Care Unit in Collin County, providing the highest level of care available to the smallest and most critically ill babies. The new NICU Family Center will serve families with infants who spend several days or months in care, families visiting the hospitals from out of town, and families transitioning home and who need additional training to care for their babies.
---
A Message from Fraser Hay, President of Texas Health Presbyterian Hospital Plano
Texas Health Plano delivers more than 4000 babies annually, second only to Dallas among Texas Health Resources hospitals. We've also been named the best hospital to have a baby in Collin County by Collin Child Magazine for several years.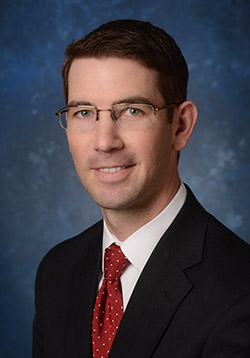 Fraser Hay
I'm proud of these accomplishments, but I'm most proud that the hospital's NICU has achieved the state's highest Level IV designation — meaning that the hospital is capable of providing care to the most complex cases and critically ill babies.
We know that with that designation comes greater responsibility and demand for service. Currently, our NICU cares for an average of 26 babies each day. We expect that number to increase greatly in the years to come.
To meet the need, we are building a new NICU Family Center designed specifically with our NICU families in mind. Being in the NICU is hard — hard for the baby and especially hard on the parents. Our aim is to make that stay a little easier. Through the new Family Center, we will offer the comforts of home while providing the complex care our babies need.
Thank you for your support of this life-changing initiative.
---
Our Donors Make the Difference!
It takes a community to bring a project from dream to reality. There are still several naming opportunities available for those who would like to be a part of this important project:
| | |
| --- | --- |
| Neonatal ICU Family Center | $1,000,000 |
| Welcome Lounge | $500,000 |
| Multiples Room (2 available) | $200,000 |
| Single Room (4 available) | $150,000 |
| Team Work Area (Reserved) | $100,000 |
| Family Lounge (Reserved) | $75,000 |
| Refresh Area | $50,000 |
| Nursing Work Areas (2 available) | $25,000 |
All gifts of $5,000 and above will be recognized on the NICU Family Center Donor Wall.
Thank you to these generous donors for their gifts to the NICU Family Center:
Sarah Batres
Doug Booth
Pam and Keith Braley
Carol Bult
Allen Burcham
Stephani and Cody Carper
Pamela Crews
Piper Davis
Carla Dawson
Michael A. Deck, M.D.
Markesha Donnell
Leonard English
Christy Escandon
Frances Evers
Lisa Gildon
Griselda and Larry Golden
H.E.B. Central Market
Mr. and Mrs. David Hickman
Mr. and Mrs. Steve Hickman
Sarah and John Humphrey
Dwayne Isbell
Ashley and Steve Jones
Patricia Kalllall
Michelle Kelly
Sharon and Timothy Martin
Cher and Jimmy McDougal
Karen and Keith McElwain
Laura and Rick McWhorter
Sue A. deMille-Minyard and James Minyard
Michelle Morgan
Kay and Bob Morris
Christine Moses
Dawn Nichols
Pediatrix Medical Group
Phyllis and Bobby Ray
The Shops at Willow Bend
Amy and Chris Skaggs
Penny and Rick Skaggs
Jennifer Tallo
Samantha Thompson
Amanda Thrash
Mr. and Mrs. Roy Woodward Welch
Ted S. Wen, M.D.
Jessie Westbrook
Roya Wood-Scott
Austin Commercial
---
A Donor's Story
From a NICU Father, Chris Skaggs
My wife, Amy, and I have always said there's an unspoken bond between NICU parents. We just get it and each other, all the acronyms and medical terminology we learn, clarifying between birth age and adjusted age, and our seemingly crazy germ aversions just to name a few.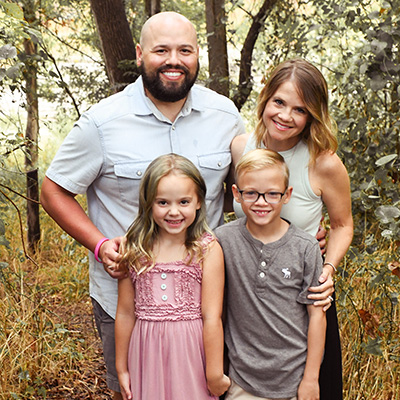 Our time in the NICU and outcomes can definitely be different, but the shared experience is the same. The NICU changes you, and we wear our NICU time as badges of honor.
Leaving your newborn, in their most vulnerable condition, with complete strangers is one of the hardest things to do as a NICU parent — this isn't how it's supposed to be. You know you can't be at the hospital 24 hours a day, 7 days a week, but it doesn't make the situation any easier.
The NICU Family Center will help alleviate this stress and will be a blessing to so many families. The new family center will not only help families who are visiting the hospital from out of town, but also those families with infants who spend several days or months in care, families who are transitioning home and need additional training to care for their babies, and families who need privacy to spend time with their infants requiring end of life care.
As a former Board Chair for Texas Health Resources Foundation, I am financially committed to this project. As a fellow NICU parent, I am personally committed.
Our family's story
Leighton Sophie Taylor and Jaxon Cohen were born on May 26, 2011. At only 28 weeks and six days gestation, they were tiny little fighters who amazed us and the hospital staff, on so many levels. After one week, they were both off CPap, and after two weeks, they were doing well enough to no longer need additional oxygen. We just knew we were on our way to taking home our healthy miracles!
Our world was rocked at 12:30 a.m. on June 16, 2011, with a phone call. Leighton had an unusually high fever for a preemie, and it was quickly diagnosed as Late Onset Group B Strep (GBS). The infection took over her little body, and she was in the arms of Jesus within 48 hours.
Jaxon spent a total of 74 days in the NICU, and after some ups and downs, we were finally able to bring him home on August 8, 2011. Olivia, our rainbow baby, joined our family on November 25, 2013, proving that after every storm, there is indeed a rainbow.
---
A Patient Story
Meet the Berenger family.
---
A Look at the NICU Family Center Plans
The $2.4 million enhancements will add new amenities for NICU patient families:
Private, spacious rooms with hotel-like feel and furnishings to accommodate overnight stays.
Three double-occupancy rooms to accommodate families of twins.
A welcome lounge with comfortable seating, refrigerator, coffee bar, and desktop work area.
Washer and dryer facilities.
Milk storage refrigerators in each room.
In-room televisions with pillow speakers and free movie channels.
Special sinks designed to accommodate bathing an infant.
Special noise reduction flooring and partitioned area away from main NICU traffic.
Respite lounge for family use.