In accordance with guidance from the U.S. Centers for Disease Control and Prevention (CDC) and the Centers for Medicare and Medicaid Services (CMS), Texas Health is updating its masking and visitation guidelines.
Non-COVID-19 inpatients may have visitors, of any age, during normal visitation hours. Face masks are optional for patients and visitors. Masking is still required for people who have or may have COVID-19. Masking is also required for visitors of patients who have or may have COVID-19. Our guidelines aim to protect our patients and staff, while providing a safe environment for all.
General Visitor Information

We welcome visitors who meet the following guidelines:

Must pass the visitor COVID-19 self-screening, including history of COVID-19 infection, COVID-19 symptoms, and exposure risk* before entering the care facility.

Please check with unit nurse manager or nurse manager designee for unit-specific visiting hours.

Visitors who are COVID-19-positive or suspected COVID-19-positive:

Visitors with COVID-19 symptoms or other risk factors are not allowed.
Visitors who have tested positive for COVID-19 may visit only if they have been fever-free for 24 hours without the use of fever-reducing medications, have improved symptoms, and at least 10 days have passed since first symptom(s) or first positive test date if asymptomatic.
Phone calls and video chats are another way to connect with your loved ones.

* Visitor is not allowed if, within the last 10 days, has been within 6 feet of an infected person for a cumulative total of 15 minutes or more over a 24-hour period, when either the visitor or COVID-19-positive person was not wearing a mask.

COVID-19 Patients (Positive or Suspected Positive)

COVID-19 Positive Patients Visitation Guidelines: English | Spanish

How to Put On and Take Off Personal Protective Equipment: English | Spanish

1 visitor at a time, up to 2 visitors per day, for 2 hours each within normal visitation hours. Visitors in the waiting room count toward patient's total visitor count. Visitors must meet the criteria below.

Pass COVID-19 screening criteria.
Wear hospital-provided personal protective equipment (PPE) and face mask at all times.
Stay in patient's room at all times – no visitors allowed in waiting room or other areas.
Limit personal items to 1 bag and cellphone.
No food or drinks allowed in the patient's room.
Follow all hospital staff instructions.

There are risks associated with visiting a COVID-positive patient, especially for unvaccinated or immunosuppressed individuals, despite taking all reasonable precautions.

If the patient's attending physician determined that it is unsafe for a patient to have visitors, we will continue to provide and support the use of virtual tools for visitation and daily patient updates for families.

Labor & Delivery/Postpartum/Neonatal Intensive Care Unit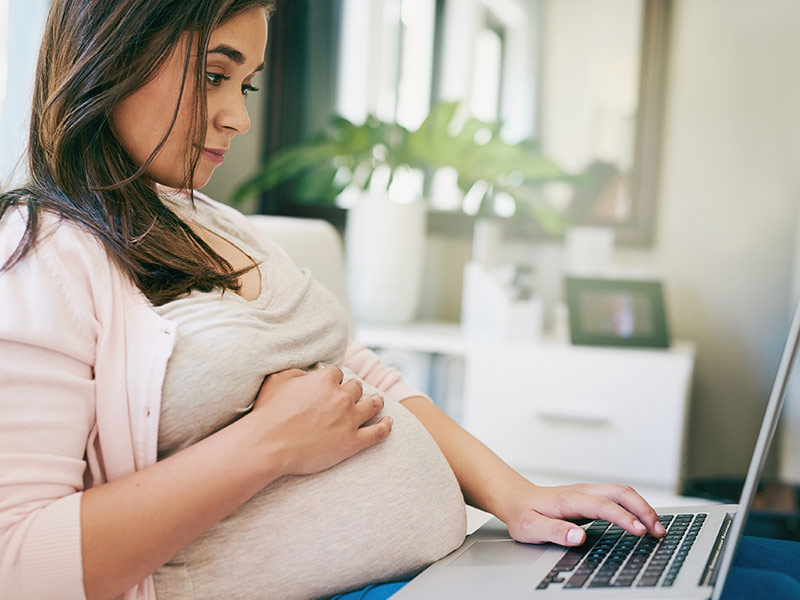 Your Pregnancy and Delivery
What to expect when you arrive at the hospital for a maternity stay.