Planning for your baby's arrival? How and where you want to give birth are important decisions. To help you achieve the birth experience you want, Texas Health encourages you to pre-register for your hospital stay. You can complete the process online anytime during your pregnancy, but the sooner the better. If you've reached the 4-month mark, it's a great-time to get this done and off your baby to-do list.
Why pre-register?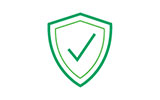 Receive an email before your expected delivery date with our latest safety protocols.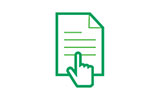 Make your hospital check-in easier with less paperwork to be completed.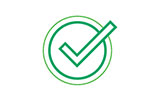 Learn what to bring with you to the hospital.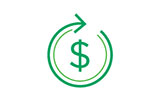 Know your projected hospital costs, including the expected deposit.
Pre-register now – it's quick and easy:
Step 1: Go to the Texas Health MyChart® start page.
Step 2: Login to your existing Texas Health MyChart account, or create an account. Please note that you must do this on a laptop or desktop computer, as pre-registration is not available on the MyChart smartphone app.
Step 3: Click pre-register and select pre-register for my delivery.
Step 4: Select your expected due date and where you plan to deliver, and click continue.
Step 5: Verify your contact information, details about me and insurance.
Step 6: Complete the register for my delivery questionnaire.
Step 7: Confirm your upcoming delivery at Texas Health.
Questions about pre-registration? Call 877-773-2368.
If you will be delivering at one of the following joint-venture facilities, please use the links below for pre-registration:

Become a Texas Health Mom
Join the club and gain access to all the resources Texas Health has to support pregnant moms!
Take an Online Class
Childbirth, Baby Care Basics, Prenatal Yoga – sign up for all the classes to prepare for a new baby.
Your Hospital Experience
Learn more about what to expect from arriving for your birth, pain management options, your hospital room, dining options and more!