Giving birth during a pandemic may sound like a scary thing. And, in some ways it could be. But Madelyn Collins found the experience of delivering her second daughter amidst COVID-19 not all that much different from her first.
Madelyn Collins, a 33-year-old mother, was entering her third trimester when the pandemic hit. Initially, she didn't know what to be concerned about because she wasn't aware that her birthing experience would be impacted. Then, her obstetrician's office announced that spouses could no longer accompany their partners to appointments, or even remain in the waiting room. The seriousness of the situation hit, and Madelyn and her husband Reese realized they would have to trust in their doctors and the plans they had in place to provide for a safe pregnancy and delivery.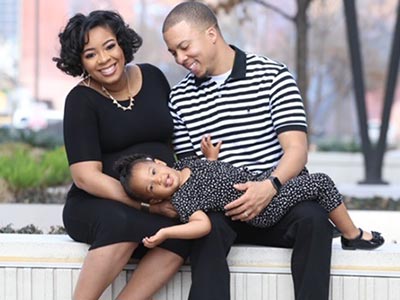 One week before her scheduled cesarean, Madelyn thought she was going into labor. Reese's cough presented a problem when they arrived at Texas Health Presbyterian Hospital Plano. Although the cough ended up being due to allergies, Reese was unable to enter the hospital or stay with Madelyn.
The hospital, along with all Texas Health facilities, is currently screening patients, visitors and care team members for COVID-19. The safety measure is in place to protect everyone who comes and goes from Texas Health, and to help determine an appropriate care plan for moms-to-be and other patients.
"The staff was so empathetic and tried to come up with every reason possible to allow him to stay, but just couldn't," Madelyn remembers. "Luckily, it ended up being a false alarm."
"Needless to say, when we returned the very next week, everyone remembered us and we were greeted with a warm welcome. My pregnancy was high-risk due to blood pressure complications, but the pre-op team talked me through every step of the process, held my hand, rubbed my back and did whatever else they saw I needed in that moment. 'You're doing good, mama!' goes a long way."
Madelyn and Reese welcomed a healthy baby girl, Gizelle, into the world in late April. Although they had to take precautions, like wearing masks and limiting visitors, the couple was surrounded by doctors and nurses on the medical staff who Madelyn describes as nothing but "attentive and supportive".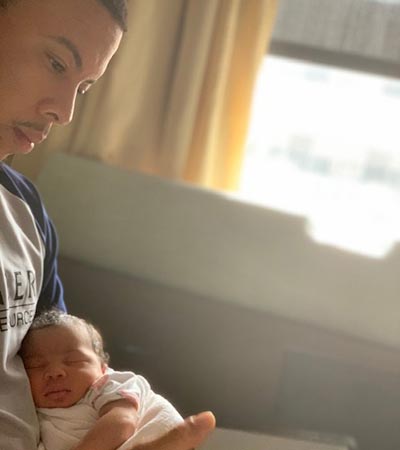 Because Madelyn's blood pressure was out of whack after the delivery, she had to remain in the hospital for nearly a week. During that time, mom and baby got to bond and the family always felt the Texas Health Plano staff placed a priority on their well-being.
"We could tell the nurses understood how difficult it was for us to not be able to have big sister on hand, or other family and friends," Madelyn says. "The nurses took such good care of us, and gave words of encouragement when I cried. Overall, they went above and beyond the call of duty. When I was finally released to go home, the nurses on the postpartum floor did a little celebration dance. They were all genuinely happy for me!!"
"If you're having a baby at Texas Health Plano, don't worry. You're in great hands. My husband and I wouldn't have done anything differently. We love Texas Health Plano," she adds.
For more information about what to expect during your maternity stay, visit TexasHealth.org/COVID-Pregnancy.