Rigorous Qualifying Reviews
To earn certification in stroke, hospitals must pass an initial site survey and submit specific quality measures on a regular basis. The accrediting agencies look at the level of stroke education provided to clinical staff who potentially care for stroke patients. It also reviews physician education records and conducts both patient and staff interviews. A repeat on-site review is required every two years.
Primary Stroke Centers
Texas Health hospitals that have received certification as a primary stroke center are able to participate in the Dallas Area Stroke Network. The network sends stroke patients to hospitals that have met the commission's high standards for stroke care. Texas Health hospitals accredited as a primary stroke center include:
Comprehensive Stroke Centers
Texas Health Fort Worth, Texas Health Dallas, and Texas Health Plano have earned designation as Comprehensive Stroke Centers. A comprehensive center displays a multidisciplinary approach to stroke care and is supported by a neurovascular medical director on the medical staff and nurses and therapists specifically trained in stroke care. The stroke center is also required to be equipped with advanced technology, including updated facilities and telemedicine technology. The continuum of care provided by a comprehensive center — from emergency services through rehabilitation to community outreach and education — exemplifies the hospital's dedication to excellence and to fulfilling its mission to help improve the health of people in the communities served.
Our comprehensive stroke centers in Plano, Dallas and Fort Worth offer advanced stroke capabilities including either a Neuro ICU or dedicated ICU stroke beds with 24/7, on-site coverage provided by neurocritical care providers, which can include neurointensivist physicians on the medical staff and advanced acute-care nurse practitioners and physician assistants. Neurointensivists are fellowship-trained physicians on the medical staff with expertise in managing critically ill brain, spinal cord and other neurological illnesses and injuries. They are able to recognize and manage medical complications affecting other body systems (like heart, lungs, kidneys, infections etc.) in a stroke patient and understand the bearing of other such medical conditions on a patient's injured brain.
Texas Health Fort Worth is recognized as a Joint Commission Advanced Comprehensive Stroke Center, one of the highest certifications that U.S. hospitals can achieve. They are the only hospital in Fort Worth and one of only three hospitals in the North Texas Region to achieve this accreditation. Texas Health Fort Worth is committed to maintaining quality outcomes that exceed the national average when compared to other comprehensive stroke centers in the country.
Rehabilitation and Recovery
Texas Health facilities offer a complete continuum of care following a stroke to help you get back to life as quickly as possible. Our programs share rehabilitation and recovery resources and are available on both inpatient and outpatient bases. Support groups are also offered.
The Inpatient Rehabilitation Center at Texas Health Dallas is accredited for the Stroke and Amputee Specialty Programs by the Commission on Accreditation of Rehabilitation Facilities (CARF). These certifications reflect our commitment to a robust neuroscience program aimed at treating neurological diseases and conditions that afflict people throughout the North Texas region.
Accredited Comprehensive Stroke Centers
Accredited Primary Stroke Centers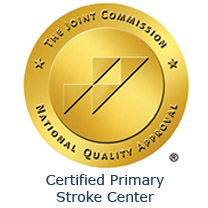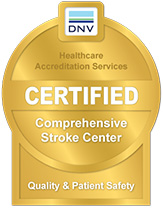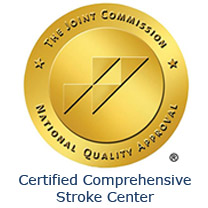 Find a Stroke Specialist
A specialist can help you learn more about your risk for stroke or provide follow-up care if you've had a stroke.