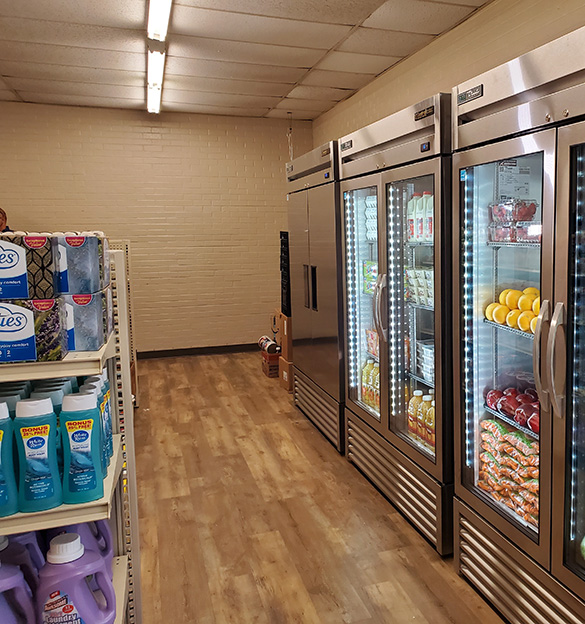 Together Harnessing Resources to Give Individuals Voice and Empowerment (THRIVE)
Hungry students cannot learn, and those who experience trauma are much more likely to end up in the corrections system. Sanger ISD and its partners, First Refuge Ministries and First Baptist Church of Sanger, set out to create a program that would help district students develop protective skills and resiliency, and increase access to healthy foods. The school district received $300,000 through a Texas Health Community Impact program called THRIVE, Together Harnessing Resources to give Individuals Voice and Empowerment.
THRIVE recently garnered international attention for its grocery store at Linda Tutt High School. Click the link below to help replicate this work.
Click on the boxes below to see how lives are being impacted across North Texas and to learn who to contact to get involved.
Regions and Leadership Councils
It's said that a person's ZIP Code has a greater impact on their health than their genetic code. So let's reach out to our communities and make a real difference in the health and well-being of our neighbors.
About Us
Texas Health launched a bold vision to invest in community health improvement by awarding cross-sector collaborative grants addressing local needs in innovative ways.
Previous Awardees
To date, Texas Health has awarded over $10 million to North Texas local organizations so they can transform the communities they serve.
Grants and FAQs
Funding Opportunities are announced here so please check regularly for updates. All grant applications will be accepted electronically.